Read Time :

8

min
Life changing story of Priyank Patel, who dared to move on from regular life to find satisfaction and took a step forward to bring inclusion in the society
[dropcap]I[/dropcap]n our life we all look either for money or happiness or fame. Eventually, satisfaction is what we all seek. My journey towards inner satisfaction took me on various paths that I had never traveled earlier.
Just like all of my friends, I too decided to pursue Engineering post schooling, and completed the degree in 2007 from an Engineering college in Bhilai. I got a job through campus placement in an IT firm, so moved to Delhi for the sake of it. It had been a very regular journey so far, reaching a metro city, getting accustomed to the lifestyle and having no major responsibility either financially or emotionally. This made me a carefree young rebel. I was working for five days and enjoying the weekends, as it was meant to be. Life seemed all set. But sooner, following the same routine for two years at a stretch I realised that the monotony of life was taking its toll. I was looking for newer challenges that could eventually add meaning to my existence.
To find answers to the hard-hitting questions, I started volunteering for various organisations, started spending time with slum kids and young children affected by the North-East violence. This process was soothing, but wasn't sufficient. After two more years, one day I saw a hoarding offering Fellowship for young Indians to be part of social change and become change makers. I was desperate to break-free, and this fellowship offer came as a savior. I appeared and got through the rigorous process of interviews. After being chosen for the prestigious fellowship came the dilemma of leaving a certainly settled career, perk-full life, and choosing a path never tried before – an uncertain career choice. All my colleagues, relatives and friends suggested to give it a good thought as this decision would make or break my career. I decided to listen to what my heart had to say.
I quit my job.
Being part of the fellowship, I received an induction-training, and for the Rural Immersion Program we were sent to a small isolated Village in rural Maharashtra. August 2011, it was raining heavily and we were supposed to stay with the families in the village. We couldn't move out because of severe rain for three days. After three days when the rain finally stopped, my friend and I decided to have a walkthrough of the village. While roaming in the waterlogged streets watching those closely connected small mud houses, we came across an elderly couple that invited us inside. There we saw a young boy of around eighteen was lying on the bed. He couldn't even move his body. When we enquired, his father told that he was the only child of theirs, who was a wonderful district-level Cricket player but had an on-ground injury. They tried seeking government help and making him fit, but nothing worked and they lost all their hopes. Standing there, listening to their voices, I felt numb and had no solutions to offer. I couldn't even say that tomorrow will be alright. I had never felt this helplessness earlier, and I decided that I need to make myself sufficient enough to empower and aware individuals like him.
After this experience, I traveled to Gujarat for my first project of establishing a Village Information Center. The fellowship has the policy for every fellow, to live with the community and work with them to find a solution in collaboration. The struggle of trying to fit in the community, trying to communicate in Gujarati even when I knew nothing of it, living under a tin shaded 5*6 room was challenging, but I was learning every day.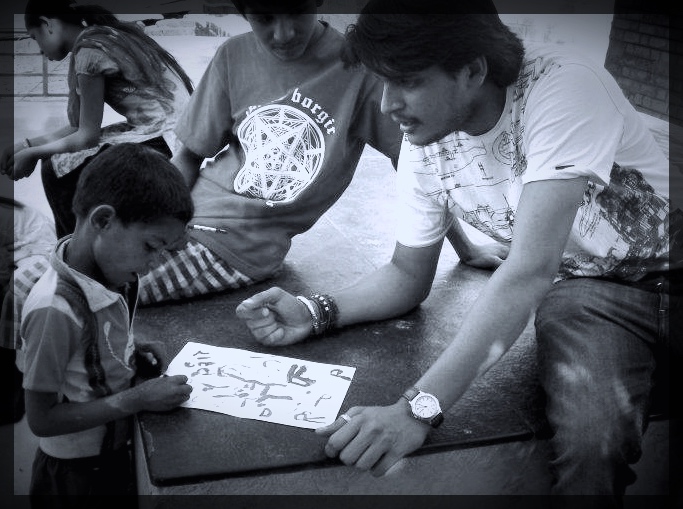 The next project for six months was in Orissa. I reached Koraput district which was naxal-infested, and was the most poverty stricken region of India back then. The project was to develop a Tribal Women Co-Operative and Trade in the non-timber forest produces. Koraput was the learning milestone of my transforming journey.
Living in a small village deep in the forests of Koraput, where there was no electricity and I had to travel 3 kilometers to charge my cellphone or laptop was definitely eye-opening. There I have witnessed the extreme of poverty and undernourishment. On the contrary, when I traveled to the district headquarter like Bhubaneshwar, I would see youngsters enjoying and spending time in malls and such places. This disparity urged me to build a community platform that would not just empower the marginalized segment of society but would also provide the youngsters a place to think, get inspired and have an informed choice.
Back there in Orissa, I worked with leprosy affected families and worked on some sustainable ideas. During the last few months of fellowship, the organization had terminated a colleague of mine on grounds of under-performance. I felt this to be unethical, and resigned from the fellowship.
Post the fellowship, I was left on my own with no certainty of career. Meanwhile, I along with a few friends had chosen to create a voluntary organization called "Jazbaa-The Passion within" that worked for promoting positive stories and also about looking after the families of martyrs. Everything was going good. We were making documentaries of martyrs' families, were connecting the youth with many unsung heroes, but we had no source of sustainable income and had no choice than to come back to our homes.
Way back home, I was now clueless. I had left my job, resigned from the fellowship, and now was sitting back at home. I continued struggling with new ideas, attempting and reattempting new ones throughout the day. My parents had been watching my struggles, and
one day my Dad came to me and asked if I'd like to have some chai (tea).
I nodded affirmatively. While preparing the tea, Dad asked "What are you seeking in your Life? Some people work for money, some for fame. What you are looking for?"
I said, "Satisfaction".
My dad put the stove off, poured the tea in a cup and brought it to me. While we sat there, he explained, "SATISFACTION IS A MYTH. I have been working as a Government employee for the last 23 years, but I didn't find it anywhere yet. We all get temporary satisfaction, and then proceed towards a newer goal. Choose yours."
It was an eye opening statement. Now I decided my path to be working for communities in a sustainable manner and the idea of Nukkad was born.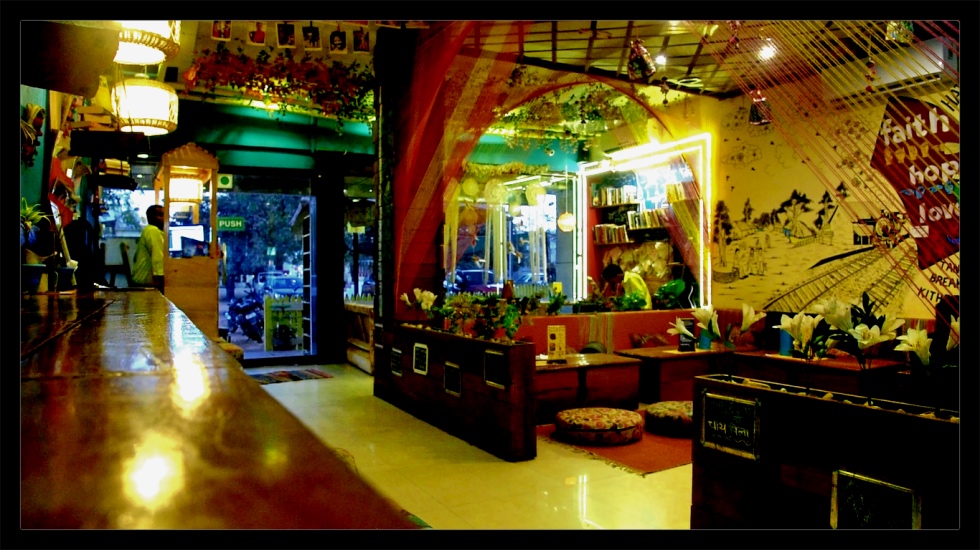 We created Nukkad, The Teafe, in 2013. Nukkad is a community chai-cafe that employs only hearing-impaired and transgenders, and works for an inclusive society that supports and promotes equal non-discriminatory rights. Since its inception Nukkad has employed 20+ hearing impaired young boys and 8 transgender members. We are among India's very first and very few places giving employment to marginalized communities and exposing them to the main stream.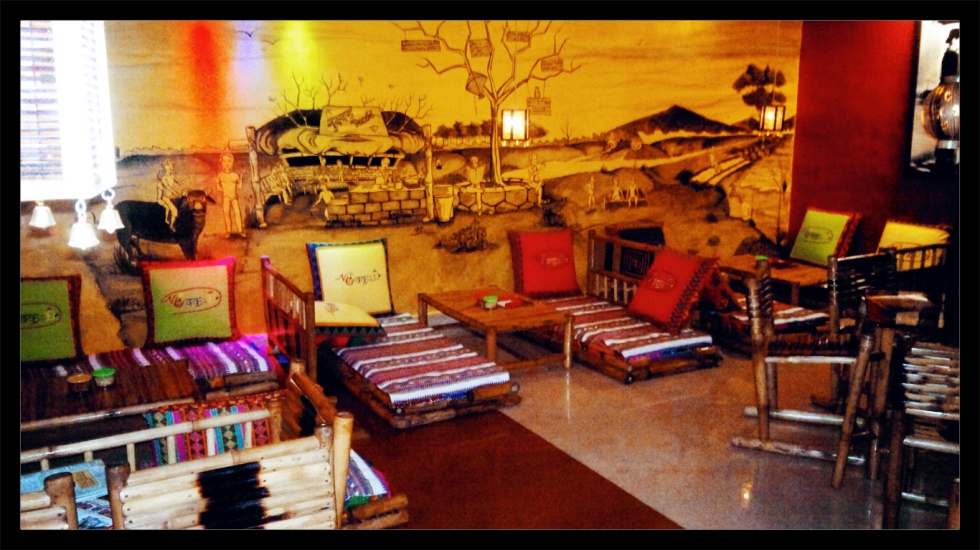 Besides being a chai café and offering numerous varieties of chai and other delicacies, Nukkad also runs numerous initiatives to make this society a healthier and happier place. Some of them are :
Tea and Tones – An initiative to encourage poetry and storytelling, inviting people to participate, and recite the pages from their old scribbled diaries.
Gyaan Dan – Nukkad has a collection of approximately 300 plus books. We encourage people to come and exchange books irrespective of the price.
Bill By Dil – An experiment of generosity. Each anniversary of Nukkad is celebrated as Bill by Dil, where you sit and eat what you like, and by at the end of the meal we offer you an empty envelop to out any amount you feel is worth that experience. No questions are asked.
Digital Detox – To discourage the excessive use of cell phones, we offer a discount of 10% if you deposit your cell phone while you are at Nukkad.
Sangat – An initiative to encourage the book reading habit. Every alternative weekend, we invite everyone to join us to read books together at any exclusive place around a water body with a cup of chai.
Break the taboo – Discussions of every social taboo in public, be it menstruation, or transgender rights, or gays and bisexual identity in small cities, or even death. We discuss everything which this society considers a taboo.
Bol do – We have developed a peer support system and offer compassionate listening to everyone going through depression. We have a hotline number on which anyone can call and book a slot ,any of our friendly volunteers would attend the subject and encourage them to share any hard feeling without making any judgement and keeping things confidential
Chai aur Batchit – Inviting prominent social personalities to come and share their life lessons in an informal setup.
Since its inception, Nukkad has touched lives and shared happiness through a cup of chai. We now have three outlets in two cities connecting and including hearing impaired and transgender communities, and have a vision to work for Intellectually disabled youth and HIV positive community in future.