Read Time :

13

min
One fine morning, when I checked our Telloway mailbox, I saw an interesting mail pop up. More so, because the sender's name was much familiar for me. It was from Bhawna Jaiswal. Apart from the fact that we share our first names, there was another thing that grabbed my attention. I recalled knowing one of my school seniors with this name. She used to be the topper of her class, and so everyone knew her well. I immediately looked for her on Facebook and texted her. I confirmed if the mail was from her. She said yes, and I was happy to know Telloway was on her mind when she thought of this story. I asked her what made her share this story with us. She told me that she met Sunny and Sabrina personally, and knowing them so well, she got so inspired that she felt like their story needed to be read and known by more people. I too felt the same when I first read about it. And then we decided to dig deeper by talking to the man himself. So whatever you read now on will be a compilation of what we got to know from Bhawna Jaiswal, and from the man who lives this story, Sunny Upadhyay.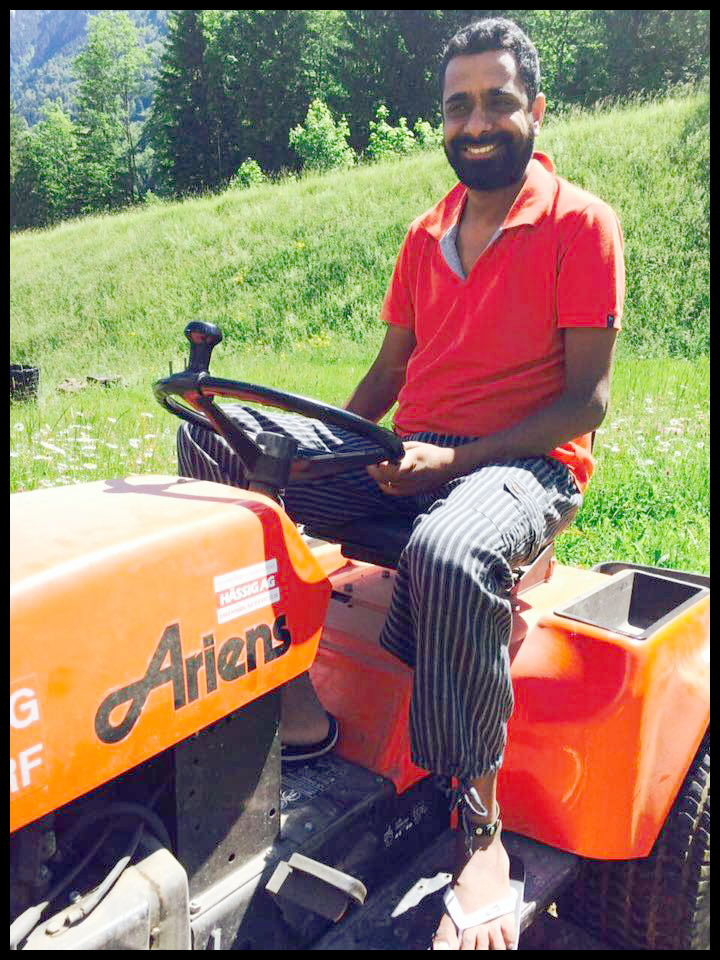 In conversation with Sunny Upadhyay:
"Hi. I'm Satendra Upadhyay, also known as Sunny. My dream, which you call the Bhoramdeo Jungle Retreat today was once merely a dream a guide had seen. BJR located at the foot of the Maikal Hills in district Kabirdham is a three-hour drive from the modern city of Raipur. It is basically a homestay for tourists and takes them to a ride of rural India, giving a tinge of the tribal culture and a taste of the humble, deep-rooted life in the lap of nature. I'll be sharing some of my life events with you, in a hope that some like-minded people in any corner of the world relate to my life and intentions. I'm a simple man, and I love this simple yet meaningful life that I think I have been able to create around me.
When I was seventeen, I once saw some foreign guest near the temple next to my house and went to practice a little bit of English with them. And since then, my life changed completely. Those guys were looking for someone who could speak manageable English and the local languages (Hindi/Chhattisgarhi), and one who knew local people and the villages nearby. They offered me a job when I told them about myself. That's how my career as a freelance guide started. Very few tourists used to visit this part of India. But I started loving what I did, no matter what. It was fulfilling my hobby, and in fact, gave me the satisfaction I needed in my job.
So, I started off in 1994 and after a few years, I realized that people who came this far deserved more time to spend with the local village people and tribes. I have lived around the tribal people most of the time, and it has been an enriching experience overall. I have learned a lot from both the Baiga and Gond tribes, and also from other communities who live around Bhoramdeo. I learned things like, the difference between need and want, the art of being truly happy (with whatever you have), the art of keeping a balance between mankind and nature, of being in harmony with the people and animals. I'm still amazed by how much one can learn from them. These tribal people's lifestyle, history, and knowledge are beyond compare. There's so much that the world is missing out, and people who make an effort and travel these parts of the country, should get the essence of it all. This thought encouraged me enough to come up with the idea of making Bhoramdeo Jungle Retreat- a homestay, where tourists can come, stay and learn the real art of living. It'd be a place where they could witness the real India by having an experience of the village life, and that's what I wanted to serve.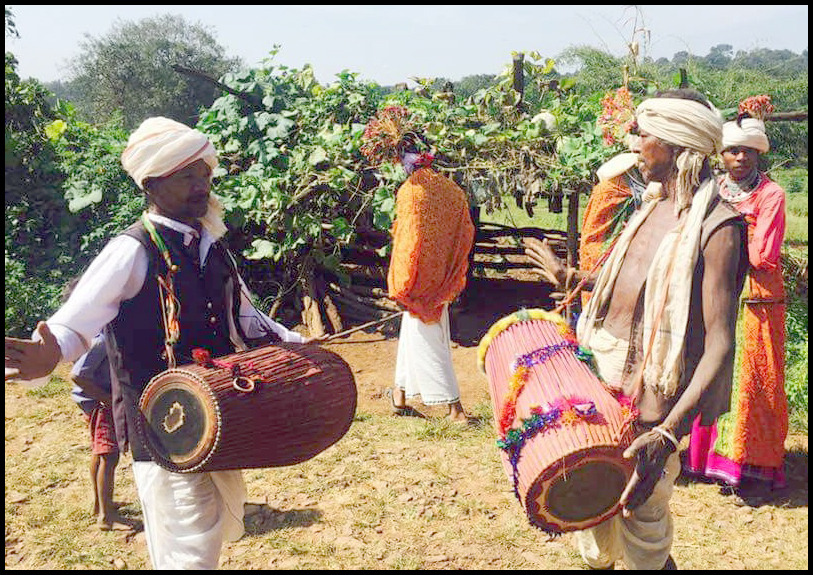 BJR started in the year 2004 with merely two rooms. It was a typical village-style mud-house made by the local people. The idea was to also help generate employment for the tribal people here, so we decided to buy raw materials from them, and take their help in making everything at BJR. Early on, it was hard to gain the trust of the villagers and to make them learn the concept. The arrival of foreigners, the difficulty in communication and the stratified culture made it difficult for the villagers to accept them wholeheartedly. Since the tribal people give more priority to their culture and refrain new ways, it was hard on their part to get accustomed to new innovations. They also had to welcome people from other places. Apart from this, there were some financial issues during the initial days, but we managed to cope up with the help of many like-minded people who willingly contributed to the cause. Now, the place is home to many. I have been working as a guide for long, so I was already in contact with a few of my guests. That's how people started coming and staying with us. The network only expanded with time, and since then, we're only growing. Now we have five rooms for our guests, and one room for me and my team. We also have a separate room for our driver bhai and guide.
I've met so many lovely people on this journey, but the three most important people who changed my life are John Ash – the travel agent who helped me in the beginning by sending me the right guests and he later promoted BJR like anything; Sophie Hartman, a friend and now a travel agent, who brings the maximum number of foreign tourists in Chhattisgarh and has taught me a lot in every field of life; and most importantly, my wife Sabrina Hug, who came as a tourist and has stayed with me while we tried to discover the meaning of life together.
For the first time, Sabrina visited Bhoramdeo in 2011 and stayed here for a week. With constant interactions throughout the trip, we got to know each other better and spent a lot of time together. We both fell in love with each other in this short duration, but we never told each other so.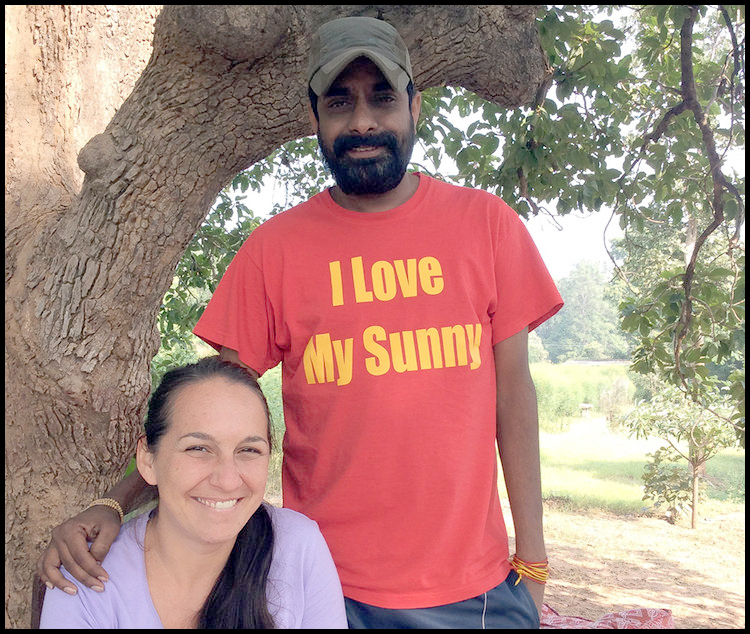 And both of us would not stop talking about each other and about the experiences we had together, with our friends. I think I am in love with her free spirit, her vision towards the world. It makes me delve deep and get curious about life every day. She says she was instantaneously attracted to the way I connected with the village locals. We didn't express our love on the go, and she went back to Switzerland.
But because her friends realized how she felt, they made her come back here again in 2013 over Christmas for just two nights. She came with her best friend, who actually told me about her feelings. I felt the same way already and decided to propose her. That's what I did, I proposed her on 24 December with a box full of mangoes, and Sabrina accepted me with all her heart. She had to leave at that time, but she came back alone in February 2014, to get to know me better. We're living together ever since. She is from Switzerland and I'm from a small village, but we both enjoy living in these two beautiful worlds. We run our retreat from October to April and then spend the next few months together in Switzerland. The tribal people of Bhroamdeo are like a family to us now, and they together with our families accept and celebrate the beautiful cultural diversity that blooms around us.
We try to create as much business for the local community as possible. We're just doing our bit every day. We buy almost everything from the locals (vegetables, egg, chicken, milk, all food grains, etc.); all our team members are from our village; we have been running a free school for tribal kids for the last four years, and now most of them are in a proper government school. We've also been doing a lot of plantation and cleaning work together. Sanitation is a huge problem in these areas, and a lack of knowledge about sanitary health and hygiene has been a major concern for us. My wife Sabrina also organized a workshop last year, where women were taught how to make reusable sanitary pads, and everyone discussed menstrual health with the local women here. Sophie has always been a great support for us, in everything we try to do. With very small steps, we try to bring some of the things back to those who have given so much to us, be it the mother-nature, these tribal people, this land. We owe them so much. This has been our BJR journey so far. And we have a lot to do together."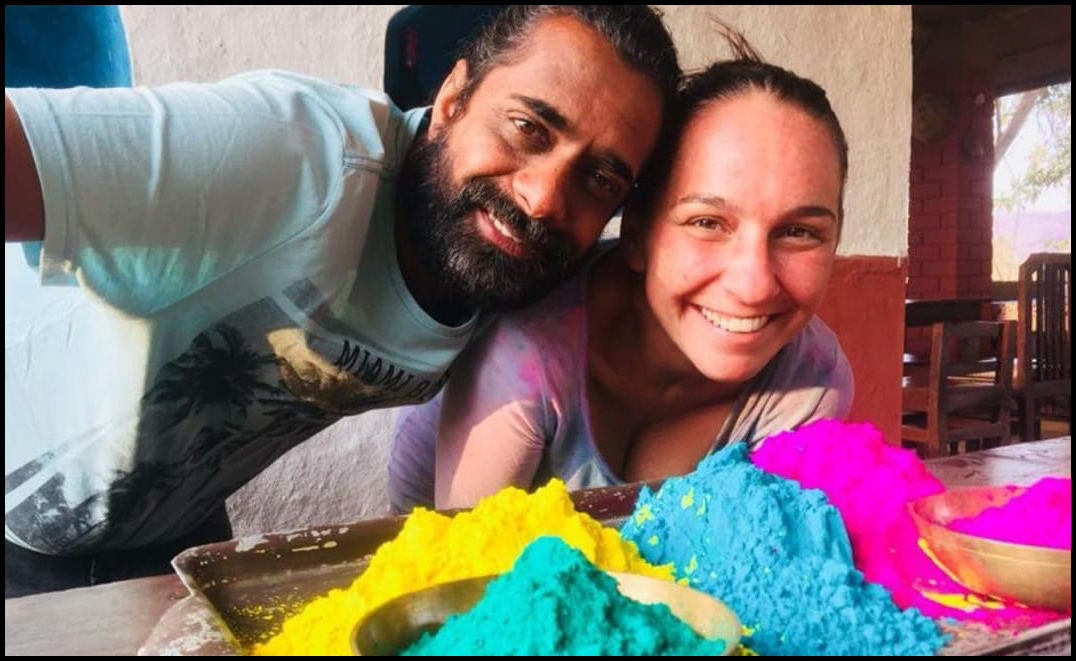 We're honestly swayed by what we got to know from Sunny. Sunny and Sabrina are pillars to each other's lives. But that's what two people in love generally become for one-another, right? Wrong. Well, they are not just two individuals who fell in love. Both have always had a wider perspective of looking at life, of living for a reason greater than just themselves. One was a traveler, a seeker, an explorer; the other, a guide who made his own Jungle Retreat to preserve the beautiful tribal culture and serve it to the world. When both of them became one, it doubled their strength and it's evident from the progress and impact BJR has made in the past few years. But what Sunny mentioned was definitely not all we needed to know. We recently came to know that Sunny, Sabrina and Sophie have received a Gold award for BJR being chosen as the Best Homestay by Outlook. There are a lot of areas they have been working on, which make them deserve this award more than anyone else. We were introduced to this story by Bhawna Jaiswal, who further elaborates what differences have Sunny and his team been able to make.
"Free School: The best way to bring about a change in mentality and to make people accept new trends with time is to impart them an education. They have started free education for all the students living out there. Apart from knowledge about the materialistic world, they are also taught the philosophy of life and social concepts. The art of discipline, punctuality, safety, cleanliness, health, and personal hygiene – these are their main mottos.
Suti Saheli: Sabrina started Suti Saheli last year. This is a school for knitting, stitching, and embroidery. It's free for girls and women. When everyone is giving speeches about women empowerment, Sunny and Sabrina are implementing what is actually required. There was a time when women only performed household chores but now, every woman there is mastering rural entrepreneurship.
Marathon: This was conducted by various organizations on January 26, 2017. One hundred girls took part in it to celebrate the Republic Day of Kawardha. In the Raipur Pink Marathon, 150 girls participated who were provided with free running shoes, tracksuits and offered a one-day-stay in Raipur. In a marathon organized by the government, around 25 girls along with some foreigners actively participated with a message "Jungle Bachao". It was not only the marathon for them but for the first time, they were exploring a big city like "Raipur". It gave them new hope to do something in their life.
Blood donation camp: Sabrina, Sophie (from England) and other 15 people have contributed to this campaign in order to remove from the minds of the tribes, misconceptions of blood donation. And it worked well. Now, they are eager to donate blood to save someone's life whenever they get a chance.
Water conservation: Work has been done with Frank Water UK and Samarth (India) with the help of Sophie and Sabrina in order to make people aware of the importance of saving water and to promote its sustainable use.
Sunny and Sabrina have been working towards their future plans too. They are planning to build a wildlife sanctuary named "Tenduakhar". It's going to be 100 acres in size, and they already have 35 acres of it ready. It is a habitat for animals like bears, leopards, blue bulls, jackals, hyenas among others. They are looking for like-minded individuals and professionals who are nature lovers and who could contribute to the movement in their respective area so that they could make Chhattisgarh tourist heaven and also help create a healthy ecosystem. More than 50% of the tourists from India or abroad repeat their trip to this place. Sophie, a good friend of Sunny for the past 15 years, has been visiting the place every year and willingly contributes her earnings towards the development of Chhattisgarh. When the world is moving at a fast pace in terms of technology, it is quite easy to come up with five-star infrastructure but preserving and beautifying something in a natural way is difficult. This is partially the reason tourists from faraway countries visit them."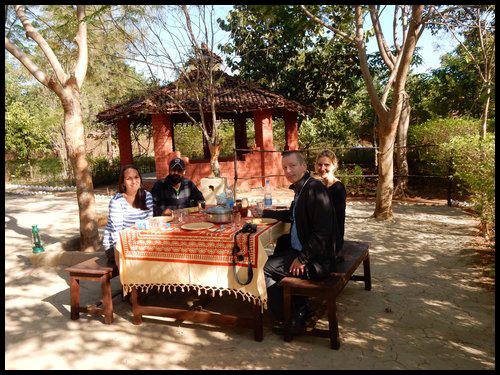 Sunny says, "Our new dream which we have already started giving shape to, is to create our own wildlife sanctuary- a small jungle to set an example for people that nature and wildlife are everyone's responsibilities, not only of forest department or some nature lover's."
Curated By –
Bhavna Dubey , Editor-in-Chief, Telloway
Courtesy –
Video Work –