Read Time :

6

min
The year 2020 was a year like no other for the entire human race as the world was hit by a pandemic without a warning. Millions of people died due to the outbreak, millions lost their jobs, work from home became a norm and online markets flourished like never before, and that's how the world we live in changed for us every day. Few businesses saw the decline and it surely meant alternative preferences made space and gave a steep hike to the growth of other business ventures. Be it the world health, economy, or development, everything went through a 180-degree jolt. And now we've entered 2021 and reminisce all that we came across. The financial episode in this series of transformations has started being the talk of the town and it's only the beginning of 2021. Just six days into the new year and the Bloomberg Billionaire Index rankings had become the hottest topic over the internet and we need to know why. Elon Musk, the CEO of SpaceX and Tesla has been declared the richest person in 2021 by Bloomberg Billionaires Index on 6th January 2021. While Elon Musk's net worth touched an all-time high of $150 billion (which means his net worth rose by 548% in a single year), Mukesh Ambani, India's richest man who has been bagging Asia's richest Billionaire's title, was nowhere to be seen in the top ten. Squashing his rise earlier in the year 2020, when Ambani was at the 4th position with a net worth of around $90 billion, 2020 has been no less than a roller-coaster ride for India's Richie Rich.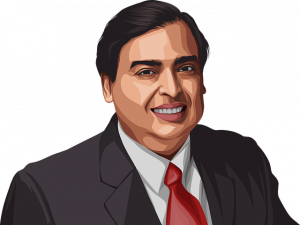 The corona-virus pandemic has already taken away a lot of wealth from the wealthiest people on the planet. Rich people across the world lost around $200 billion due to the corona-virus outbreak and that impacted stock exchanges throughout the world. Not to forget that India's index lost over 7 lakh crore this year and covid is to blame. The pandemic which already spurred the world economy to a tailspin took a toll on the Reliance Industries Limited stocks as well. Mr. Ambani's RIL is currently not sailing in the best ship of searing stocks and that keeps on affecting his daily Bloomberg's ranking, pushing it further backward, to the 13th position as of 9th Jan 2021 and as I redraft, it's already 16th of Jan and his ranking is 12th with the net worth of $74.7 billion. And as of today, we only have Mukesh Ambani to represent India in the top-15 list, so Ambani's rise, being that of an Indian Billionaire's rise is more paramount for Indians. When Mukesh Ambani rose to the top-5 Billionaires list earlier in 2020, he broke a convention that has existed since time immemorial. Earlier, the world's top-5 Billionaires list consisted of some Americans, Europeans, and once in a while, a Mexican. When in March 2020, Ambani became the 5th richest person on the globe, that convention was broken and it was indeed a proud moment and an inspiration for millions of Indians like us. It might have been a short-lived upsurge in RIL's markets but it proves how capable RIL and its boss is, to compete Billionaire's like Mark Zukerberg, overtaking Steve Balmer. Mukesh Ambani's RIL stocks have seen an all-time high and a 52-week-low in the same year.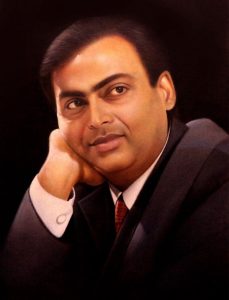 On 6th of January 2021, when Musk topped the charts of the riches, RIL's Director and Chairman Mukesh Ambani stood on the eleventh position with a net worth of $76.5 billion, succeeded by Larry Ellison of Oracle Corporation and Sergey Brin, co-founder of Google having a net worth of $79.2 billion each, as per the Bloomberg Billionaire Index. But the question remains, what went so wrong with Mukesh Ambani's RIL stocks that the net-worth tumbled so low? Throughout the year we could witness RIL's shares being highly volatile, almost like never before, surging to as low as Rs 878 apiece in March and then soon booming to a record-high of 170%.
The US e-commerce giant Amazon didn't want this deal to take place between the Future group and RIL and it asked to suspend this Future-Reliance pact. Amazon said that its 2019 deal in which it invested nearly $200 million in Future Coupons, a Future Group company, had clauses saying the Kishore Biyani-led Future group could not sell its retail assets to anyone on a "restricted persons" list, which included Reliance.
Recently, the Future group has pointed out to the Delhi High Court mentioning that the Future Retail board's decision to approve the merger of listed entities and sell retail assets to Reliance Industries (RIL) was valid. The matter seems to escalate further in 2021, as per the Delhi high court Advocate HP Raina. The deal, even before it could happen, has shown RIL a deep depression in its shares. After touching an all-time high of Rs.2369.35 following the announcement of its deal to buy retail and wholesale assets of Future group the conglomerate's shares again observed a steep fall, this time of about 16% in three months. This rise and fall has everything to do with RIL's boss Mukesh Ambani's Bloomberg ranking going up to 4th richest in the world with $90 billion of net worth and then stepping down and out of the top ten list by December-January.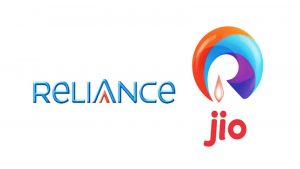 RIL is already immersed in a well of debt of billions of dollars and ambition for exceeding in the telecom, tech, as well as retail sector, surely explains why. $50 billion were spent alone to create Reliance Jio Infocomm Limited, and most of it was again funded by borrowing. The company has raised Rs.1.52 lakh crore from investors like Facebook, Google, Intel, and others for establishing the Jio Infocomm, RIL's telecom and digital services camaraderie. However, the same Reliance Jio Infocomm has excelled in the world of telecom and has left every other wireless service provider behind in just 3 years of its inception.
With all that being said, the Bloomberg index is a dynamic measure of a person's wealth based on how the market and economy perform, and it is still notable how on an annual or year-to-date basis RIL shares have seen an upsurge of around 33%, creating more than 3 lakh crore of wealth for the investors. The maximum impact would have surely been due to that 170% rise in the shares after the pact with Future group was announced. In the last 25 years (from March 1995-2020), RIL has created about 6.3 lakh crore of wealth-generating a profit of 3.78 lakh crore, which means that whatever amount of wealth has been created by this tele-tech-energy giant in the year 2020, ie, 3 lakh crores, is half the wealth it created in the last 25 years. It is as much big a deal as it sounds, and it seems like Jio Infocomm has a huge role to play in this. Despite all of the turbulence in 2020, RIL still managed to make a good amount of wealth.
It would be interesting to note the developments in Bloomberg Billionaires Index in the coming days since names topping the charts show very volatile behaviour. Elon Musk came down to the second spot, succeeded by Jeff Bezos who became the planet's richest billionaire just two days back, and again the former came to the top. India is 3rd in the list of countries with the maximum number of billionaires, following the US and then China in the same order. The Bloomberg Billionaires Index ranking to date has been dominated by the US and we hope to see some new Indian names as well. India boasts to have more number of self-made Billionaires doubling in the past few years, and we can't wait to see more Indians on that list. Well, let's wait and watch!
Author-